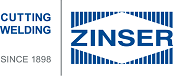 Information: zinser@horex.hr, tel.: +385 42 305 504, zinser.de
Premium 4000 Series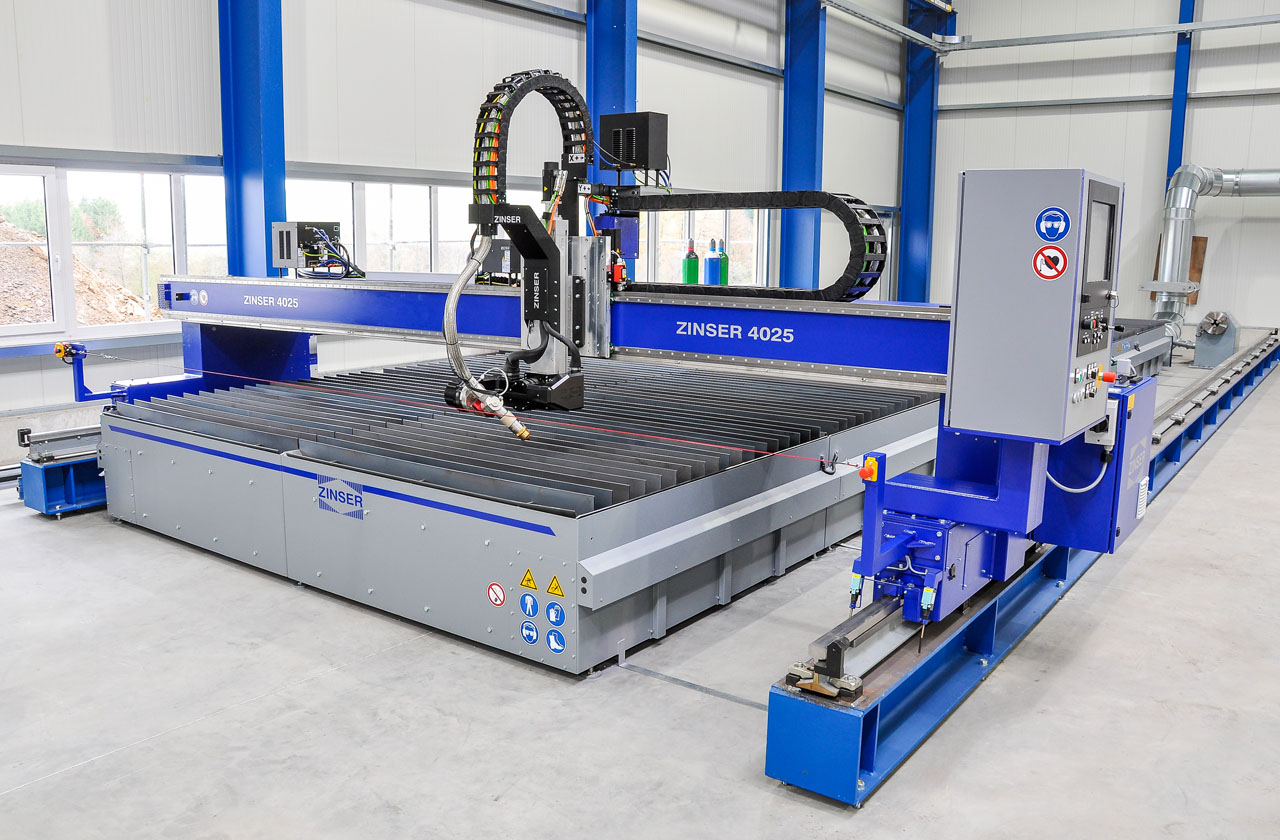 The machines of the Zinser premium series are known worldwide for their excellent cutting quality.
Whenever an extraordinary machine reliability is required, like in the steel industry, customers have relied on Zinser premium cutting machines for decades.
The high flexibility and numerous options make Zinser premium cutting machines the perfect partner for every cutting task. With a large number of tools and additional components, the Zinser cutting systems can be optimally tailored to any customer's requirement.
Your advantages with the Zinser premium cutting machines:
The extraordinary robust design, linked with a high stiffness, precise linear guides and a heavy duty runway guarantee the very best quality and a long duration of life
High flexibility and various options
By use of a wide number of tools and additional components the Zinser cutting systems match your cutting task perfectly
Special applications like drilling and thread cutting or oxy-fuel heavy duty cutting are no problem with these machines
Excellent cutting quality
Brochure ZINSER 4025 / 4026 und ZINSER 4125 / 4126
Economic 2000 Series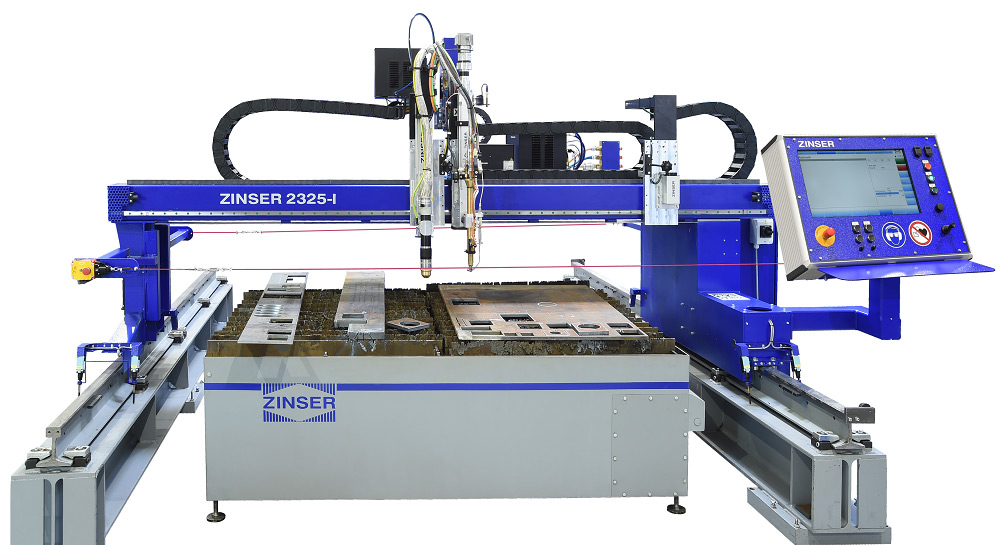 Reliable quality with long-living components for high demands
The highly dynamic Zinser cutting systems with perfectly matched drives have been fulfilling customers' requirements from various industries all over the world for years.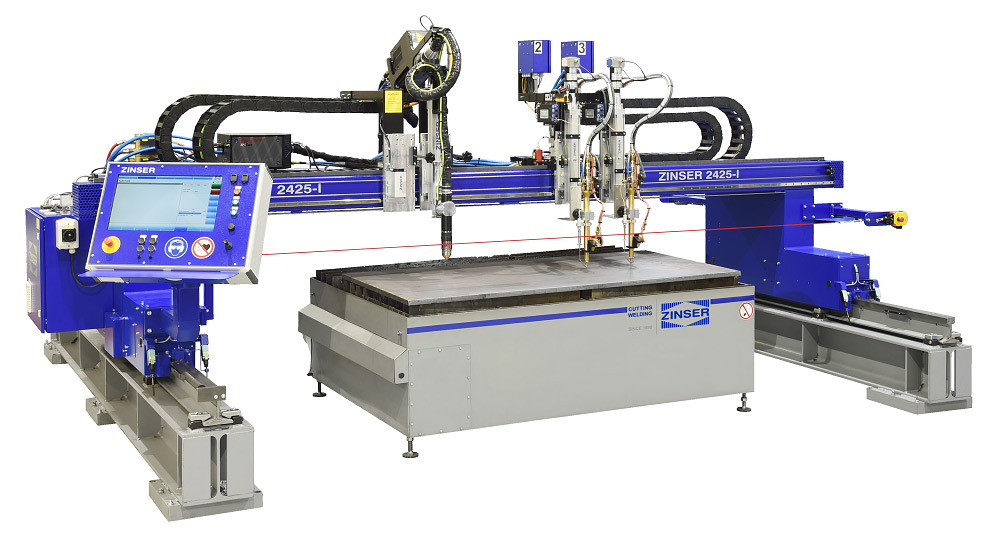 The extraordinarily robust construction with low weight, high rigidity and the precise linear guides in the portal guarantee you excellent quality over the long service life of the machines.
Your advantages with the Zinser economic CNC cutting machines:
High-class and powerful, digitally controlled AC-drives with highprecision planetary gears
Modern Zinser CNC controller with touch screen and Zinser operating software
Various options and additional components, e.g. the LK2000 camera system
Up to 4 tool carriers can be mounted on the gantry bridge
Excellent cutting quality
Brochure ZINSER 2315 / 2325 / 2425 / 2426
Compact 1000 Series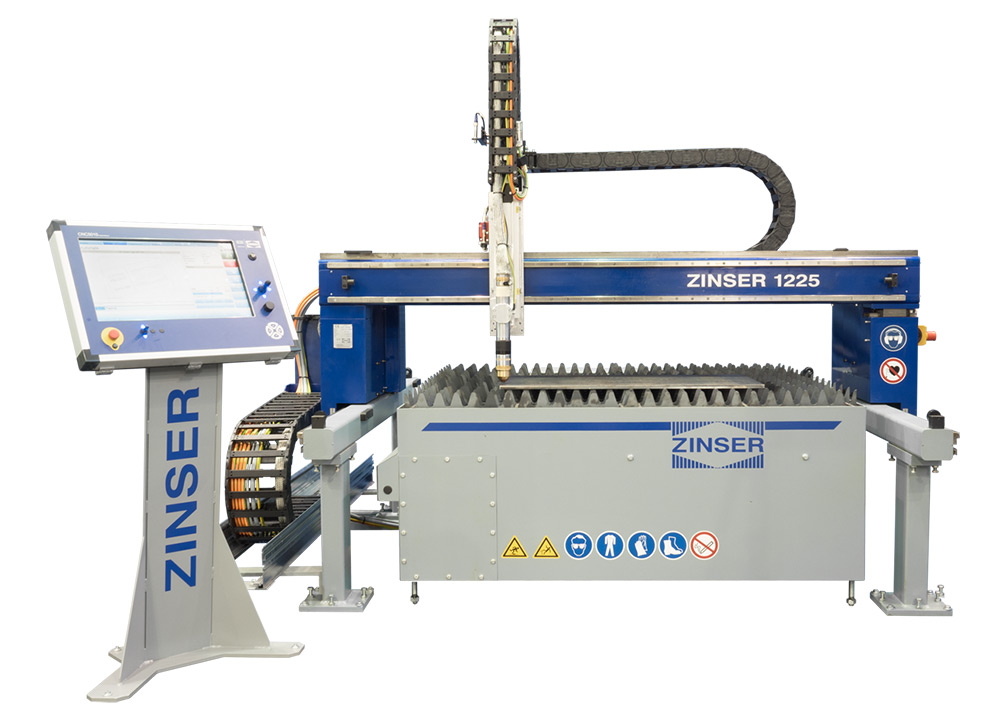 For precise plasma and oxy-fuel cutting
The guiding machine Zinser 1225 is ideal for combined oxy-fuel and plasma cutting. It unites the required speed for plasma cutting with the ruggedness of an oxy-fuel cutting machine. This combination of oxy-fuel and plasma cutting covers most of your daily cutting jobs and ensures a high flexibility in solving your cutting tasks.
In the version with oxy-fuel and plasma torches, our compact cutting system Zinser 1225 covers a wide range of daily flame cutting tasks. This means great flexibility for your production.
Universal portable flame cutting machines
The Zinser Favorit I & Favorit II are portable flame cutting machines for daily use with infinitely variable drives.
The Zinser Favorit I with infinitely variable drive contains all advantages of a modern cutting machine.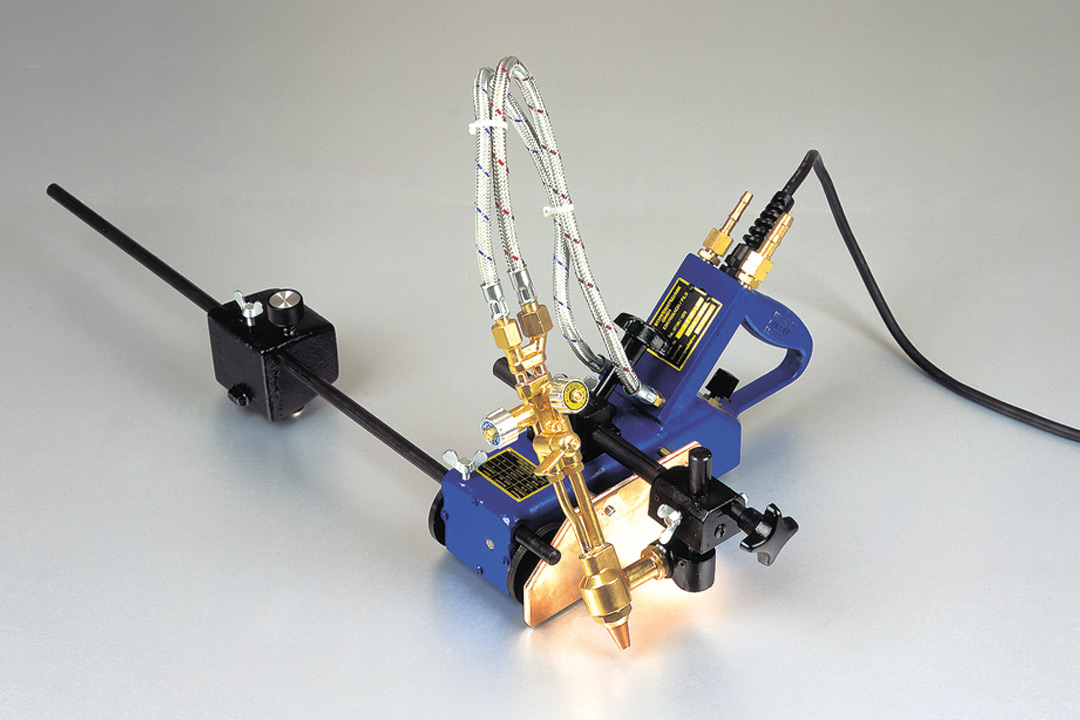 The Zinser Favorit II is a modern manual flame cutting machine with infinitely variable drive and overrunning clutch. Its perfect construction and extensive accessories enable multiple applications.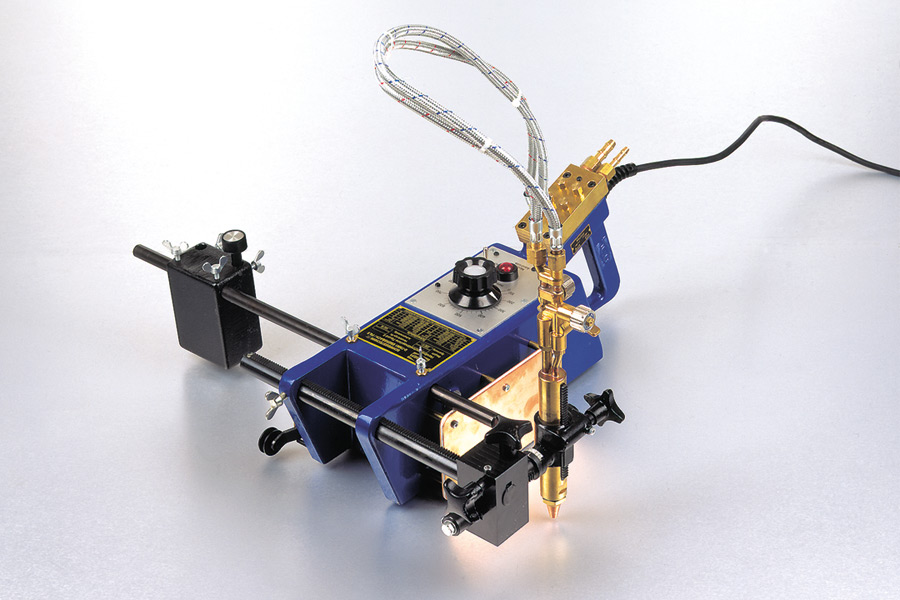 Zinser Favorit V: portable CNC plasma and oxy-fuel cutting machine
Portable CNC plasma and oxy-fuel cutting machine
Quick and easy to use everywhere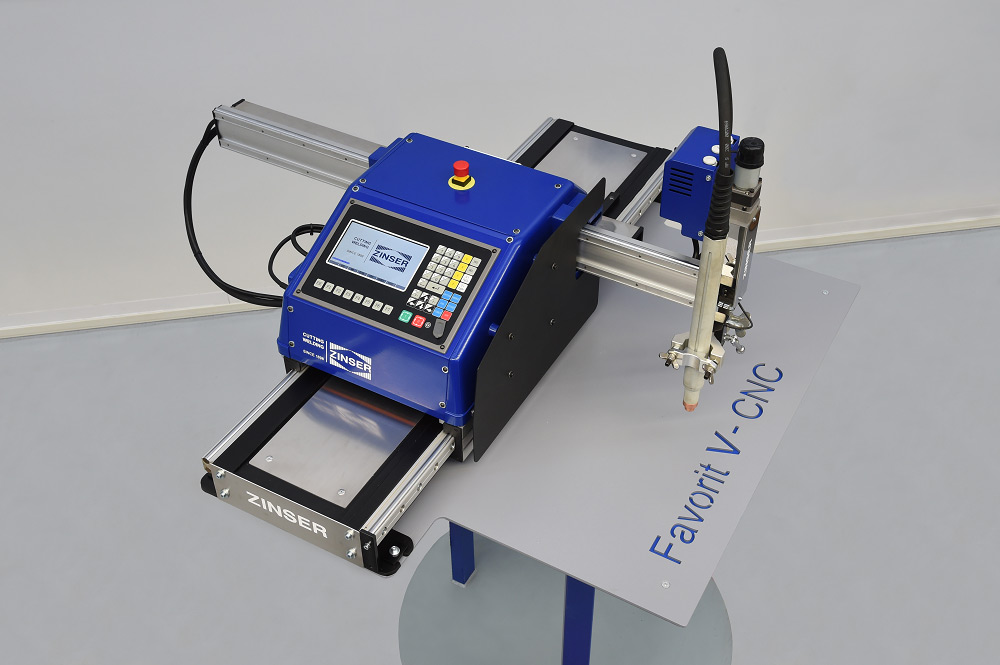 Pipe cutting machine Zinser 1304 / 1306