History of Horex d.o.o.
1996
Founding of Horex trade d.o.o. in Zagreb, Croatia, as a joint company with the Dunaferr/Dunaújvarós steel mill
2003
A representative office opened in Rijeka
2006
Completion of new, state-of-the-art warehouses and offices in Zagreb
2013
Purchase of warehouses, storage areas and offices in Varaždin, Croatia, from the Russian Mechel Group and commencement of operations at the second location in Croatia, with the aim of subsequently expanding this site into a major prefabrication centre for steel products
2014
Start of retail business in Zagreb by acquiring the company Željeznar. The one-millionth ton of steel plate is processed at Exterstahl in Krems
2017
Commissioning of new production facilities in Varaždin for cutting steel plate by means of plasma and oxy-fuel, as well as a new blasting plant for surface descaling
2019
Expansion of the company premises in Krems with additional space for the construction of a warehouse for the further development of delivery logistics. Major plant investments at the Krems site to improve quality and increase production capacity
History of the Exterstahl Group
1994
Founding of Extermetal Stahl GmbH as a subsidiary of London-based Extermetal Ltd and as its representation in Austria, which subsequently develops rapidly into an independent trading company with a quickly growing turnover
1997
Expansion to the Krems location; planning of the service centre in the Danube Harbor
1999
Commissioning of the first hall in Krems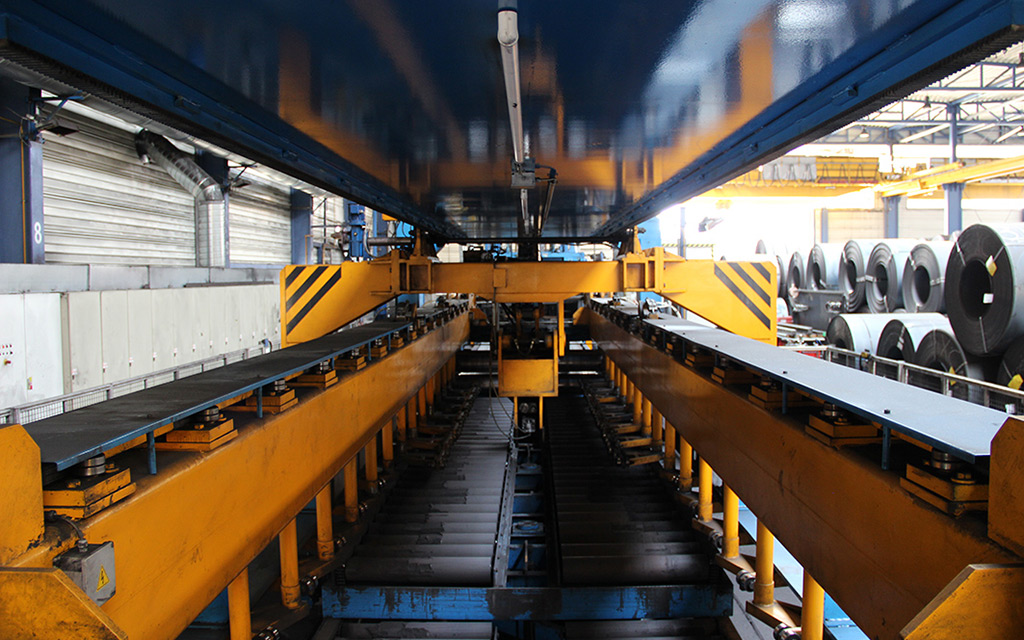 2001
Founding of Extermetal GmbH based in Linz as a pure steel trading company for international trading activities; construction initially of a storage and later a production hall for the planned production of steel plate
2002
Start of the construction of the Stahl Service Centre in Krems an der Donau
2003
Start of the production of steel plate in Krems; doubling of existing storage and production areas; founding of Exterfer d.o.o Ljubljana as a warehousing steel trader and representative in Slovenia (51% majority share), which developed very positively in the following years and became one of the leading steel trading companies in Slovenia
2004
Founding of BH-Rex, headquartered in Zenica, Bosnia
2005
The turnover of the companies belonging to the group exceeds EUR 100 million for the first time.
2006
Takeover of the remaining shares in Extermetal Ltd. and Dunaferr
Construction of a second warehouse in Krems
2007
Extension and conversion of the cut-to-length line in Krems to expand the production spectrum (thicknesses up to 15 mm and higher-strength grades)
2008
Construction of the fourth warehouse and production hall in Krems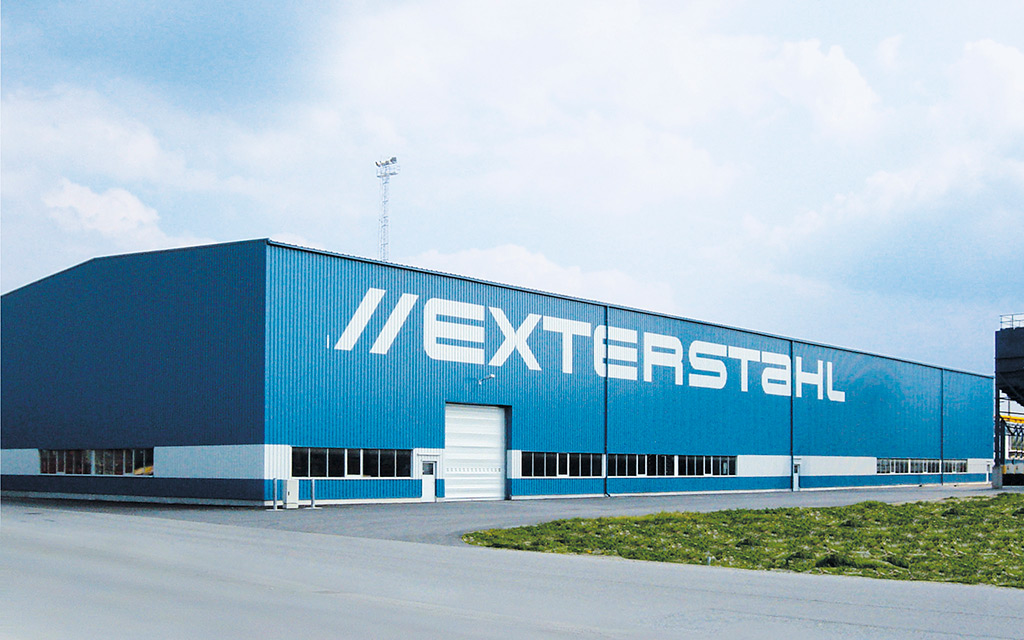 2009
Founding of BSK GmbH for the administration of the halls and facilities at the Krems location
2011
Sale of the stake in Extefer d.o.o. Ljubljana to the minority partners. All domestic and foreign enterprises belonging to the company are now owned solely by the parent company, later renamed Exterstahl Holding
2012
Branch offices established in the Czech Republic and Hungary
2018
In Krems, the company brand RELAX for laser quality plates is launched. Steel plate prefabrication in Varaždin is going well, already reaching full capacity by the end of the year
2019
Expansion of the company premises in Krems with additional space for the construction of a warehouse for the further development of delivery logistics. Major plant investments at the Krems site to improve quality and increase production capacity