Take advantage of our core competences and save time, money and effort
Due to the use of top-of-the-line machinery, we can develop sheet and pipe cutting positions in accordance with your purchase order with speed and precision. It is possible to order individual pieces, as well as series, either as a one-off purchase order or according to a multiannual contract.
Our products and services can be ordered quickly and easily at very competitive prices. It is up to you to decide what, when, how and how much we need to prepare and deliver, confident that you can rely on our excellent delivery service and commitment to deadlines from the moment the order is placed to dispatch. As an additional service, we can prepare and/or develop the necessary documentation for your purchase order.
Based on our many years of experience in steel cutting and processing, as well as the fact that we have a professional technical team and excellent contacts with steel manufacturers, we can provide the following production services.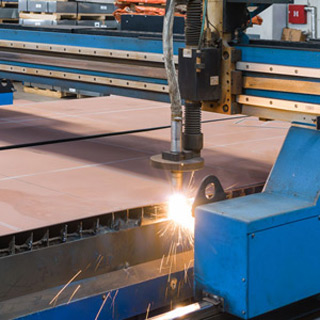 Design and technology development
If you need help developing design and technical documentation, please feel free to contact us.
It is important that the files you give to us satisfy our general delivery requirements. This helps us prevent technical errors and avoid delivering products that are not up to expectations. Contact our professional staff in order to find out more.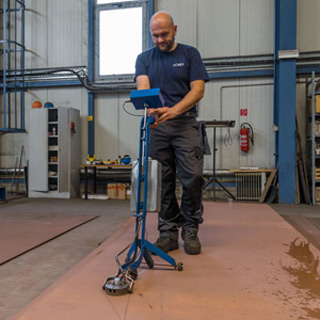 Ultrasonic sheet testing according to EN 10160 (incl. Z test)
A large number of our plates has already been tested by ultrasonic techniques in accordance with EN 10160 S1/E1 requirements in the manufacturing plant before they are sent to us. Nevertheless, our experts perform random ultrasonic plate testing with the aim of providing quality assurance for our customers. Upon request, we can also carry out ultrasonic sheet testing in accordance with EN 10160 up to S3/E4.
In addition, we take seriously the traceability of our products, and therefore apply a system which gives precise data on the product status from the moment it enters our warehouse until the moment of delivery to the customer. All important product information is filed on electronic media, in accordance with the norms. Finished products are accompanied by the required quality certificates and the specified test certificates.
Upon request, we can test sheets in accordance with EN 10164 (Z test) or carry out a toughness test in accordance with EN 10045.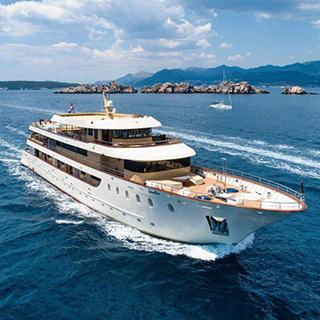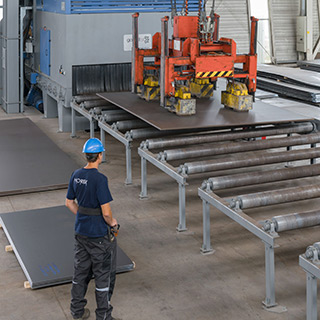 Transfer of markings in accordance with EN 764-5
In order to meet customer needs, we have changed our quality assurance system in terms of transfer of markings in accordance with EN 764-5. Upon the customer's request, we can re-apply the markings on metal products with a 3.1 inspection certificate in accordance with EN 10204.