In our retail business unit, in addition to our standard range of sheets, tubes, pipes and bars, we also offer consumables, electrodes, welding wires, cutting and abrasive discs, screw machine products, protective equipment, netting and tools, as well as a wide range of wrought iron and forged blanks for fences. We particularly emphasise our cut-to-size capacity, as well as our shipping service. Our broad range of ferrous metal products is intended to help you find a quick, high-quality solution for all your needs in a single place. Feel free to contact us if you would like us to send you a quote or simply to receive additional information.
Our experienced and professional staff is at your disposal.
Zagreb – Maloprodaja, Samoborska cesta 257, HR-10090 Zagreb
Tel.: +385 1 33 30 066
E-mail: maloprodaja@horex.hr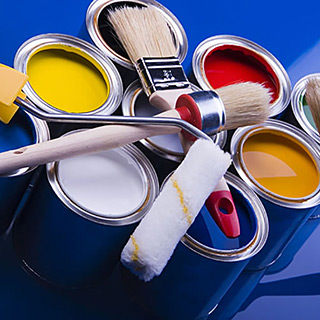 Paints and varnishes
In our retail unit, you can choose from a wide range of paints, varnishes, painting tools and kits.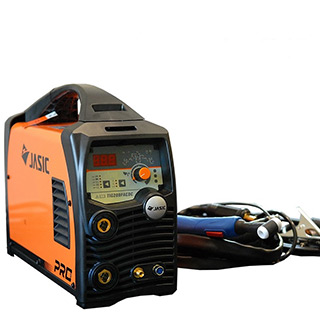 Electrodes, welding machines and welding range
We offer a broad range of welding electrodes and wire, as well as the Rhino professional and hobby welding machine programme.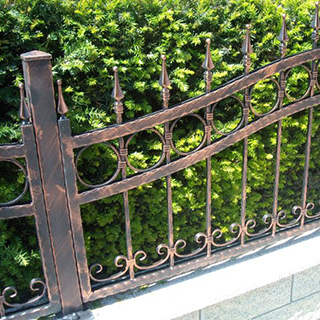 Forged range (pipes, rods and plates, decorative elements)
Due to our top-of-the-line welding equipment, we can offer you a great selection of forged rods, bars, forged bars and decorative elements. The forged range is a classic combination of strength and beauty. Come and check out for yourself the wide choice and affordability of our range.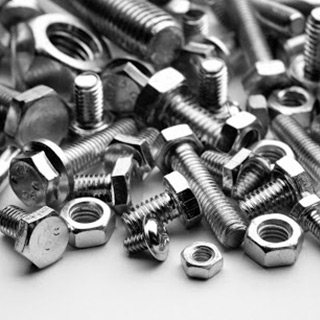 Screw machine products
We offer a selection of screw machine products (head bolts, hex screws, carriage screws, sheet metal screws with or without drills, zeta screws, dowel screws, chipboard screws, concrete screws, anchor screws, universal concrete screws, rivets, countersunk screws, all types of washers and nuts).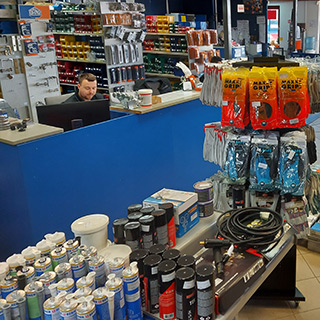 Other
We also have a great selection of locks, sliding gate wheels, and netting.
In our range, you can also find a great selection of abrasive and cutting tools, protective equipment, metal fittings for wood structures, threaded rods, locks, door handles, drawn metals, zinc plated strips, plugs and anchor plates.